Took two days and a million dollars in tolls to get to Paris. We enjoyed a beautiful drive through the mountains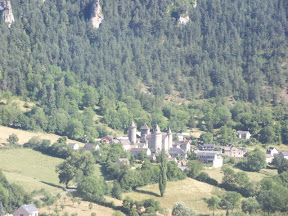 and stopped near Riom the first night. Our campsite had trampolines, a pool, ping pong (seems to be popular in Europe) and some mega checkers/chess games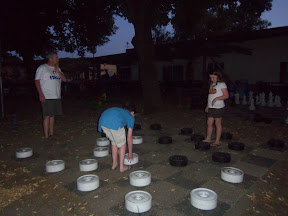 Jimmy wanted to stay the rest of the month.
Arrived in Paris July 2nd late afternoon and HAD to jump on the train and get our first gander at the city. Maggie on the Seine.....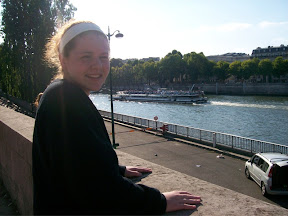 Straight to the souvenir shops........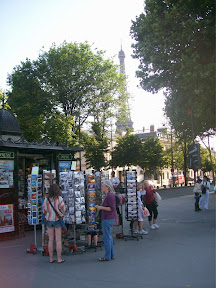 from every possible angle..........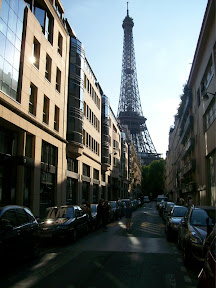 .......and a picnic dinner under the Eiffel tower.
Stayed in a cute little town called Porch Fontaine with the obligatory local grocery/ fruit stand.....
And patisserie......
We couldn't make our credit card work to buy train tickets so we took the advice of a local and headed to central Paris and jumped the turnstile.....you would then find us later giving the same advice to other newbies to Paris. Two days in Paris to come!
Location:Paris, France